Spa treatments offering relief
To treat your condition in the ideal way, the spa rheumatology treatment at Brides-Les-Bains provides essential spa treatments for improving mobility and reducing pain.
To achieve this, treatments work on pain management and circulation to improve joint flexibility.
Treatments include:
Jet showers - hydromassages - shower baths
All treatments use thermal waters from Brides-Les-Bains and Grands Bains de Salins
Skilled health professionals (spa doctors and physiotherapists etc.) are on hand to help reduce your pain and improve your mobility.
> Interested by the spa rheumatology treatment ? click here !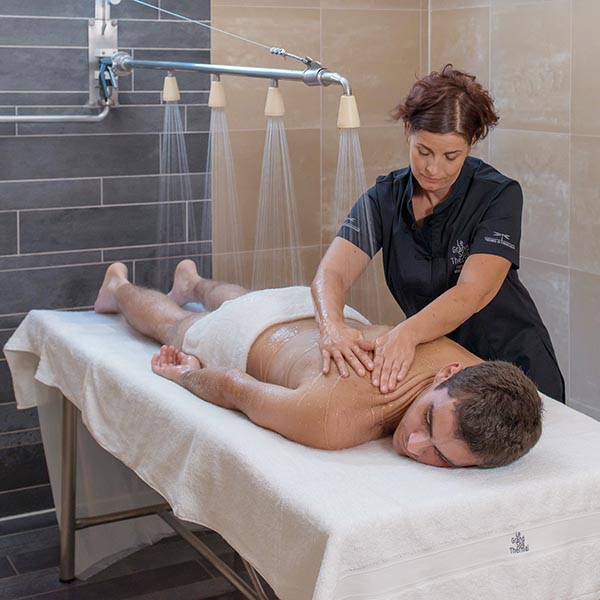 Link between nutrition and rheumatism
Endless articles keep appearing about the link between food, excess weight and rheumatism.
When you come for you rheumatology treatment at Brides-les-Bains, you will benefit from the expertise of our nutritionists in the areas of weight loss and food combinations.
By combining changes to eating habits with spa treatments, you can enjoy pain-free mobility again.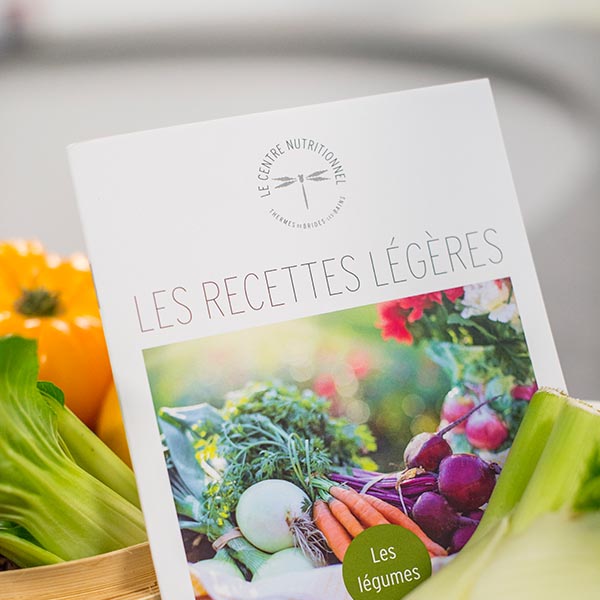 Our rheumatology cures reduce the intake of analgesics and anti-inflammatory while slowing the progression of osteoarthritis.
---
Valéry Michel
Physiotherapist
Maximise your 18-day rheumatology treatment at Brides-Les-Bains thermal spa by combining it with complementary programmes.
Benefits:
Feel better physically
Improved self-confidence
Gradual return to physical activity
Acquire new lifestyle habits
Ideal programme: combine spa rheumatology and slimming treatments to address both conditions at the same time.
Plus:
Add a complementary programme to suit your requirements (ETP Weight Management, ETP Type 2 Diabetes)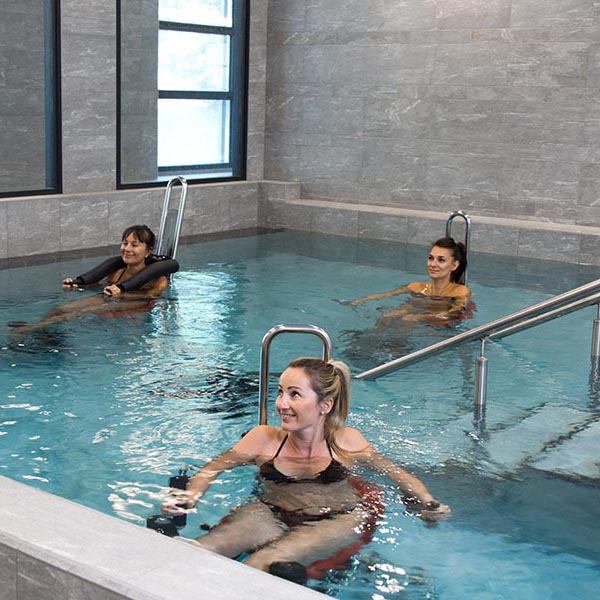 How to arrange your treatment
Here are a few pointers to help you get the most from your spa rheumatology treatment and the activities suggested by the Tourist Office in Brides-les-Bains.
What you need to do:
1 - Consult your doctor about your rheumatology treatment
2 - Choose the date for your spa rheumatology treatment
3 - Book your accommodation and transport
4 - Send your documents to your health insurer
5 - Organise your free time
6 - Travel to Brides-les-Bains
Please note: spa rheumatology treatment (RH) is covered by French social security and is reimbursed if it lasts for 18 days.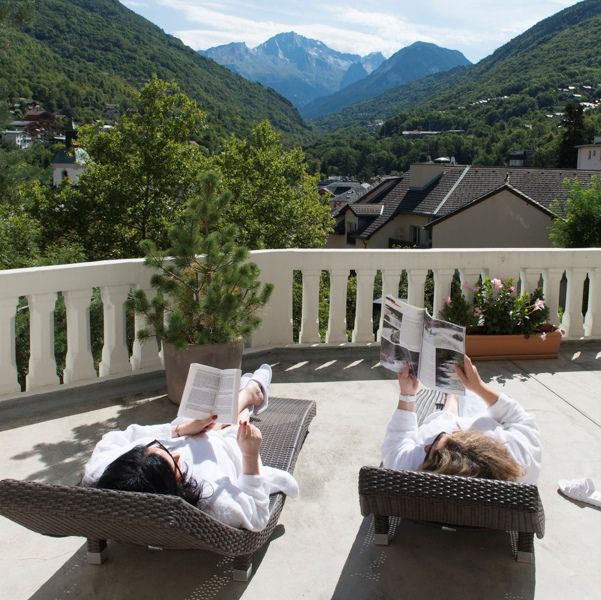 Completely refurbished thermal spa
---
Completely refurbished in 2018: new treatment rooms, pools and treatments. And no need to take the shuttle for your treatments - Brides has it all!