Well-being and relaxation in the mountains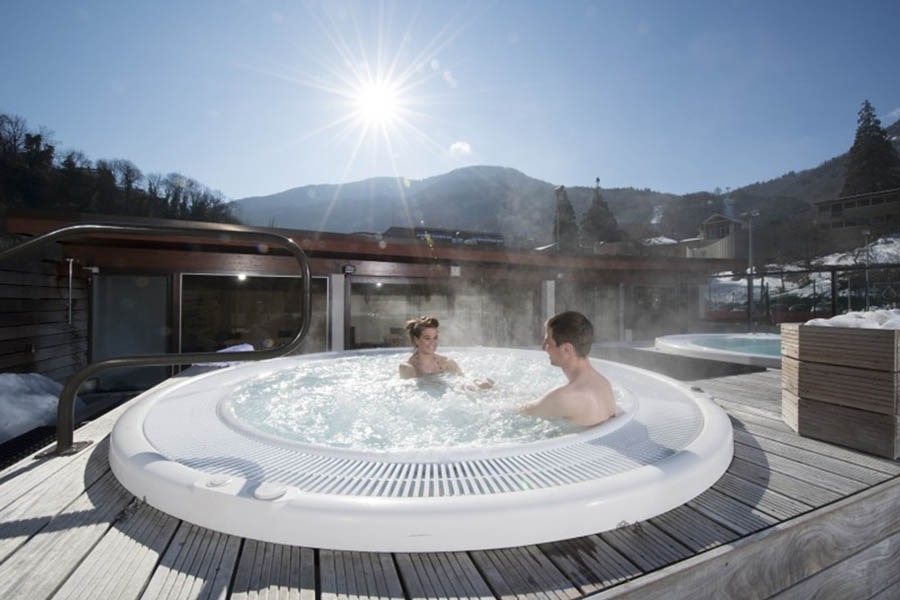 One of Brides-les-Bains's key attributes is its thermal spa water, which has long been recognised for its beneficial effects. The resort's well-established expertise in terms of thermal spa therapy has encouraged the development of skills adapted for well-being centres.

With dedicated facilities and treatments provided by qualified therapists, enjoy a restorative getaway at the heart of winter. A relaxing addition to skiing, soothing tight muscles, getting back into shape, improving blood circulation, detox, slimming, soothing massage...

Everyone will find something to help them take care of body and soul, whilst taking advantage of a well-earned moment to recharge their batteries. Nestling at the heart of the mountains, the spas in the ski resort of Brides-les-Bains are genuine havens of peace, inviting you to relax, be pampered and take your well-being to new heights!
Top-of-the-range facilities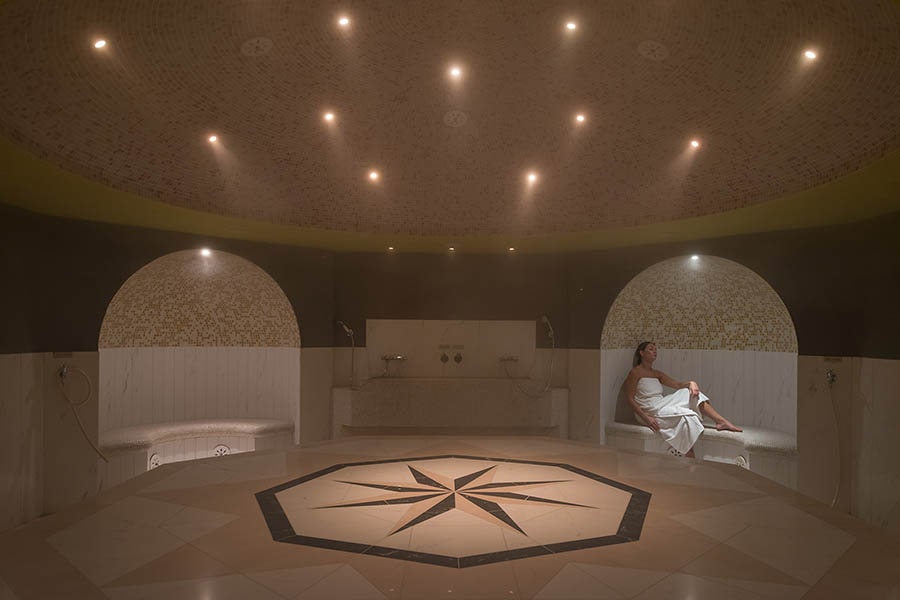 Brides-les-Bains invites you to enjoy its peaceful idylls, dedicated to relaxation and treatments.
The Grand Spa Thermal, the Mercure Grand Hôtel des Thermes (which boasts a Cinq Mondes Spa), as well as the hotels, tourism residences and private rental accommodation feature well-equipped well-being areas.

Restorative sensory experiences, steam rooms, saunas, aromatic steam baths, plant steam baths, Jacuzzis, multi jet swimming pool, lap lane, heated indoor pool, whirlpool baths, bubble baths, terrace-solarium, relaxation rooms, pools, sensory showers, rest areas, ice fountain, bubble beds, underwater jets, swan neck massage jets, water features, treatment rooms...

Explore the different facilities that have your happiness and well-being at heart!
Treatments and services:take your pick!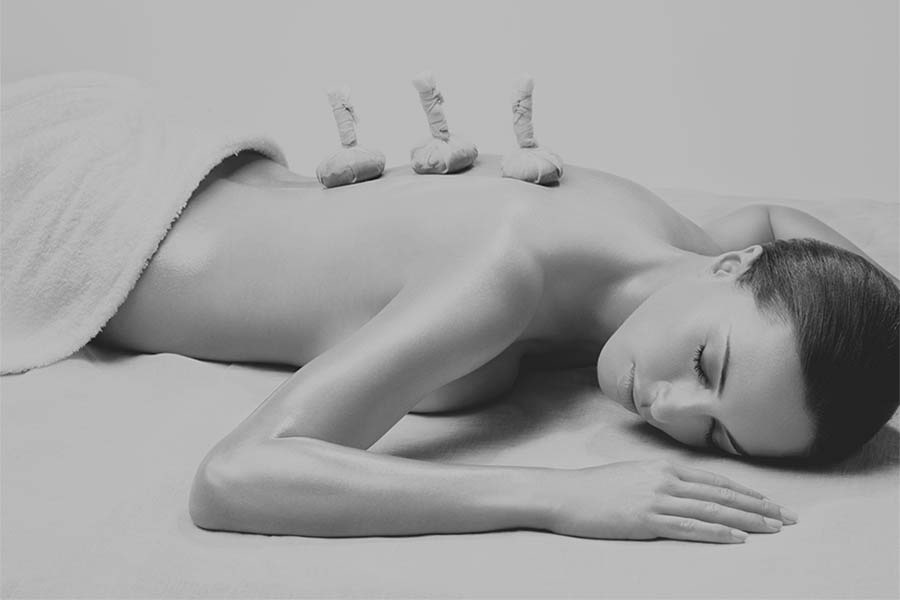 Drawing on their expertise and in a setting that showcases thermal spa treatments perfectly, Brides-les-Bains' Spas invite you to enjoy a large selection of rituals and treatments.

Massages from around the world, relaxing massage, heavy legs massage, deep tissue massage, hot stone or candle massages; sculpting; lymphatic drainage; slimming detox treatment, slimming and toning anti-cellulite treatment; foot reflexology; nourishing body wrap; body scrub; radiance, perfecting and anti-age facial treatments; beauty treatments...
Many rituals and packages of varying durations are available to best suit your needs.
Relax in one of Brides-les-Bains' spas
---
The Grand Spa Thermal
Recently refurbished, Brides-les-Bains' Grand Spa Thermal is particularly well-known for its cleansing thermal waters and the benefits they have on blood circulation, as well as the quality of its rituals and facilities.

And for even greater well-being and relaxation, this beautiful Alpine haven of tranquility has many new developments in store this winter!
From 30th January 2021 till 28th October 2023, the Grand Spa Thermal is from Monday to Saturday, from 2.45pm to 8pm. Late opening on Thursdays from 7pm to 10pm.
 With the »Pause discovery package», enjoy one entry to the spa and a nourishing coconut body wrap.
The Cinq Mondes Spa at the Mercure Brides les Bains Grand Hôtel des Thermes
With its intimate atmosphere, the Spa Cinq Mondes (totally refurbished) invites you to embark on a sensory journey, guaranteeing quality treatments and comfortable facilities for ultimate relaxation.
With its selection of body and facial treatments, the team of Cinq Mondes trained therapists welcome you for a discovery of ancestral beauty and well-being cultures from around the world.

Amongst its palette of highly beneficial rituals, the »Deep Tissue» massage is a must this winter. Lasting 20, 50 or 80 minutes, this massage relaxes sore, stiff muscles, reduces recovery time, relaxes the body and is perfect after a day on the slopes. It promotes a feeling of increased flexibility and helps to improves sleep quality.
N.B: a 50-minute treatment gives you free access to the Spa.
Attentive to your well-being, many hotels, residences and accommodation providers in Brides-les-Bains also offer wellness areas to recharge your batteries with Zen and vitality.
Mountain getaway, weekend, ski holiday…. Whichever formula you choose, the spas in Brides-les-Bains are an essential place to recharge your batteries.
Mercure Grand Hôtel des Thermes
---
Enjoy the wellness areas (sauna, jacuzzi)available in many of the accommodations.