Whether you have an hour or a whole day to spare, a wide range of treatments await: thermal waters, massages, body wraps, facial treatments...
Need a breath of fresh air or time to get away from it all? Revitalising body treatments will help you let go physically and mentally.
6 to 9-day package - thermal spa treatments, nutritional advice and physical activity; feel better and get back into shape!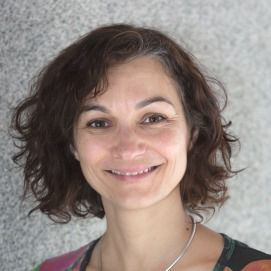 Whether you are training or simply getting back in shape, the healthy eating in Brides is a model of balanced eating that will satisfy your body.
---
Nathalie Négro
Manager of the Nutritional Centre at Brides les Bains' Thermal Spa
Healthy and Gourmet Eating
---
Watch your waistline without going without; that's what our chefs promise… 365 days a year.