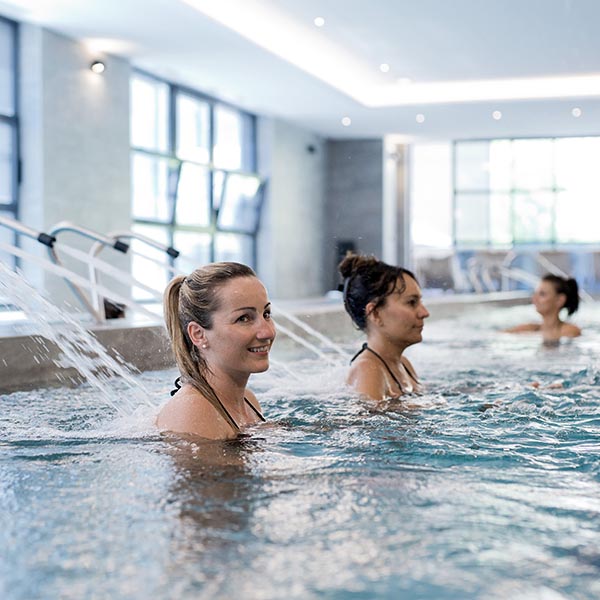 Well-being break at the thermal spa
Need to take some time out and look after yourself a bit?
Relax and unwind on one of the well-being breaks on offer at Brides-les-Bains thermal spa, in the mountains at the foot of Les 3 Vallées, your head in the clouds!
Les Thermes de Brides-les-Bains offers 3 to 5-day well-being breaks where you can discover a new you, get your energy back and reconnect with your inner well-being.
Our spas and professional teams are on hand to make your well-being break an unforgettable and unique experience.
Enjoy the anti-stress effects of the thermal waters and find THE PERFECT BREAK FOR YOU from our choice of programmes!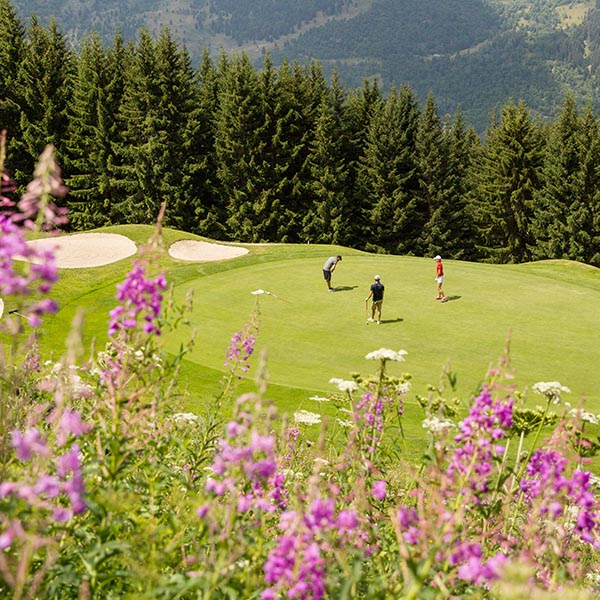 Well-being break: exercise, great food and new discoveries
A well-being break doesn't mean you need to spend the entire time at the thermal spa.
Brides-les-Bains has plenty of other options, allowing you to focus on one thing during your well-being break: your sense of wholeness. Allow yourself some refreshing downtime - go on, spoil yourself.
Enjoy sports activities with mountain views to die for! Hikes, mountain and road biking, swimming and water sports, a round of golf…
Great for sporty types or for trying something new!
If you enjoy walking, head out and explore the area during your well-being break. Take it all in as you walk through the mountain landscape, visit the museums and find out about the history of the Savoie region - there's so much natural and cultural heritage for you to explore!
And the perfect end to a perfect day - and a great addition to your well-being break - a delicious meal with your partner or friends. While you're at it, why not go for a healthy, balanced menu at one of our restaurants with the Healthy Eating Label?
You can really let go in Brides-les-Bains!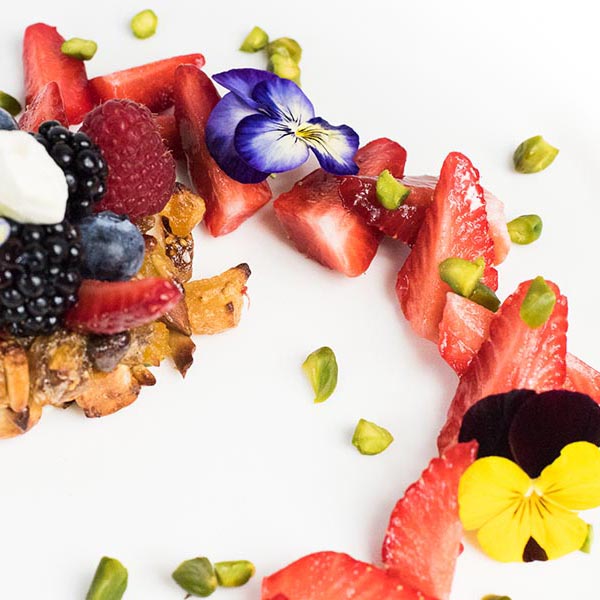 How about a well-being break that keeps you trim, too?
A well-being break lets you switch off completely in an idyllic setting! And perhaps you might like to take some slimming lessons from us to keep you trim at the same time?
The specially qualified chefs at Brides-les-Bains, a leading provider of slimming treatments, have been trained in the preparation of balanced meals for the gourmet palate.
Added bonus: most of the restaurateurs in the village have the special label!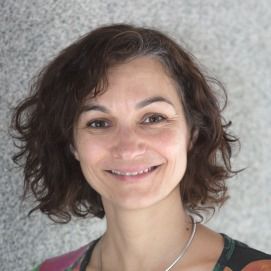 La diététique mise en place à Brides se veut un modèle d'équilibre alimentaire, afin de satisfaire l'organisme en macro et micronutriments.
---
Nathalie Négro
Resp. Centre Nutritionnel - Thermes de Brides les Bains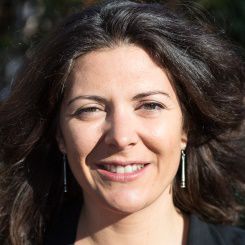 Brides-les-Bains offre le contexte qui permet justement de se recentrer : nature, calme, ateliers pour le corps et l'esprit, soins, thérapeutes spécialisés….
---
Laetitia Dupont
Diététicienne-Nutritionniste / Approche Comportementale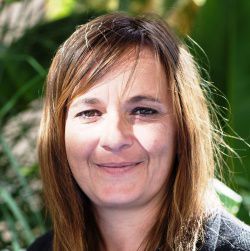 Profitez sereinement  d'une restauration minceur adaptée et de qualité  pendant votre cure à Brides-les Bains, sans vous soucier des calories pour maigrir !
---
Géraldine Genet
Nutri'Conseils, Diététicienne-nutritionniste

Our Spas
Brides-les-Bains spa resort
Fancy a bit of thalassotherapy in the mountains??
Brides-les-Bains boasts the largest spa in the Alps. Located at the foot of Les 3 Vallées in the Savoie region, the spa resort is all about relaxation.
Choose from a range of breaks: slimming, well-being, à la carte treatments etc. The resorts' spas will cater for every need!
Grand Spa Thermal - Refurbished in 2018, it features 2,700 m² of space devoted to slimming and well-being activities.
The spa resort is home to a new "Aqua Centre" - 600 m² of facilities including lap pool, aquafitness pool, splash pool with hydromassage, Jacuzzis and other water fun
And a 500 m² "Relaxation Area" with steam room, aromatic steam bath, indoor and outdoor Jacuzzis and solarium terrace etc.
The Grand spa thermal is open:
For the spa season (20 March to 28 October 2023 ), 8 am to 8 pm Monday to Saturday and national holiday.
Spa Cinq Mondes at the Mercure-Grand Hôtel des Thermes - Through the treatments, our experts will give you an insight into the techniques, elegance and well-being of different cultures. Our cinq mondes spa boasts amazing service and advice, as well as excellent treatments.
Relax at one of the resort's spas
---
Établissement Thermal
+33 4 79 55 26 70
thermes-brideslesbains.fr/spa
Mercure Grand Hôtel des Thermes
---
Mercure Grand Hôtel des Thermes+33 4 79 55 38 38gdhotel-brides.com
Many of our housing options have a wellness area (sauna, jacuzzi).
Steam room, sauna, steam baths, indoor and outdoor Jacuzzis, relaxation room, herbal teas, solarium etc. and the Aqua Centre. From €39/pers
Programme includes: 1 body scrub with black soap - 1 Sothys facial treatment (30 min) - Free access to Spa Relaxation activities. From €39/pers
Full-body or targeted massage, relaxing or circulatory, energy balancing & muscle relaxation. From €66/pers.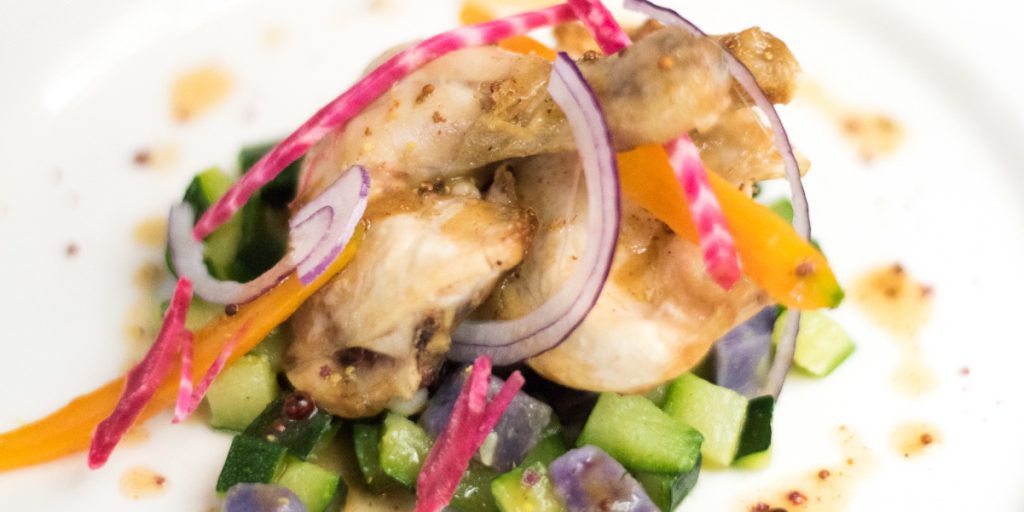 Healthy Eating Label
A well-being break also means eating a healthy, balanced diet
The Healthy Eating Label isn't compulsory, it's an ethos created by the resort's professionals to guarantee innovative, healthy, good cuisine!

You can easily recognise the establishments signed up to the label thanks to the logo displayed in their windows and on all of their advertising.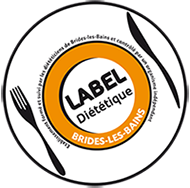 Here are the establishments certified :

12 Hotels : Le Verseau, Le Savoy, Le Golf, L'Athéna, Les Chalets, Les Bains, L'Amélie, La Vanoise, L'Altis Val Vert, Mercure - Grand Hôtel des Thermes, Le Centre, L'Hermitage
1 Restaurant : L'Héliantis
1 Traiteur : La Maison de Marielle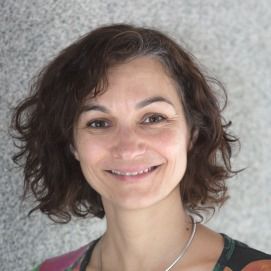 The healthy eating you'll find in Brides is certainly aimed to encourage weight loss, but it is well balanced, to provide all the goodness your body needs.
---
Nathalie Négro
Manager of the Nutritional Centre at Brides les Bains' Thermal Spa

Our rheumatology cures reduce the intake of analgesics and anti-inflammatory while slowing the progression of osteoarthritis.
---
Valéry Michel
Physiotherapist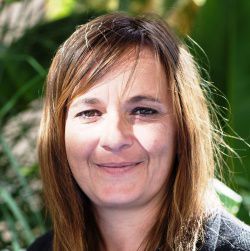 Enjoy the healthy and gourmet meals during your treatments, without worrying about calories for weight loss!
---
Géraldine Genet
Nutri'Conseils, Nutrition specialist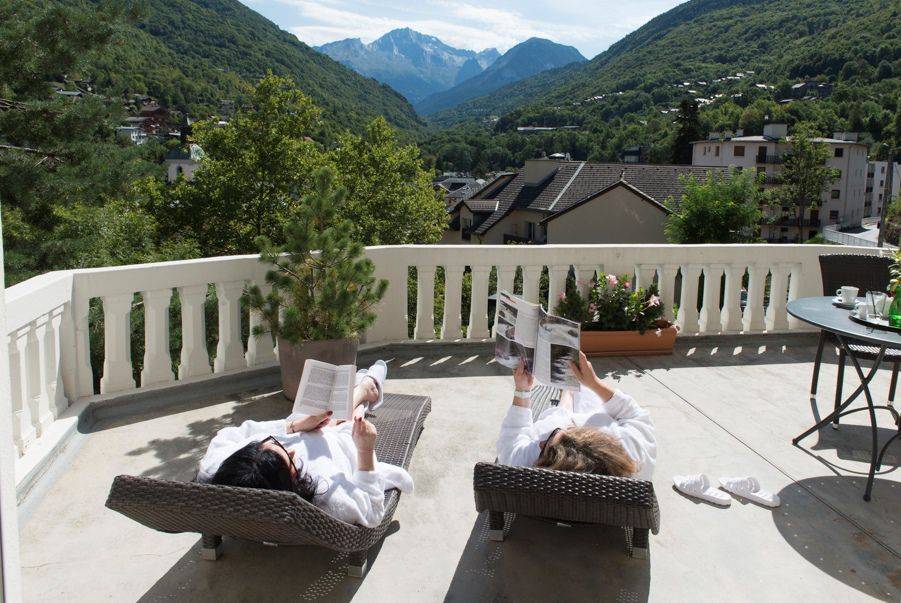 Well-being courses of treatments
Enjoy a 3-9 day thermal spa break to discover a new you, feel re-energised and in touch with your inner self.