Medically prescribed courses of spa treatments
---
Combining the therapeutic properties of heat, treatment techniques and the natural benefits of spa water, thermal medicine is both preventative and curative.
Traditionally, courses of spa treatments are dispensed in a thermal establishment over a period of three weeks (18 days).

They're available on medical prescription and covered by health insurance when prescribed by a GP or specialist (working in a therapeutic field as defined by Social Security).
Medical fees and – subject to means testing – transport and accommodation costs for a course of thermal treatments may be reimbursed by your Health Insurance Provider.
If you suffer from a long-term condition or have been the victim of an accident at work or suffer from a work-related injury, up to 100% of select costs relating to your course of treatments may be covered.
You may also, subject to means testing, be eligible to receive a daily allowance during your course of treatments.
To apply to have your costs covered or subsidised, you need to fill in an application form (Cerfa n°11139*02).
It consists of a questionnaire to be completed by the doctor who prescribed your course of treatment, and a financial declaration you will need to complete yourself (and submit along with the required documentation).
Send these documents to your Health Insurance Provider who will send you an coverage claim agreement in return.
Courses of spa treatments in Brides-les-Bains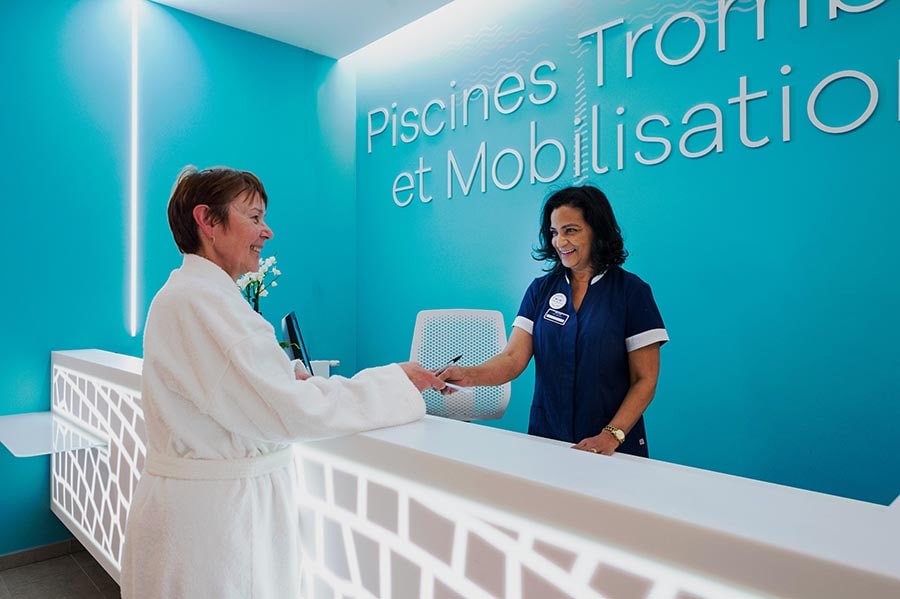 Due to the recognised benefits of its springs and many years of dispensing thermal treatments, the resort is a renowned provider of treatments for excess weight, obesity and rheumatic disorders.
Between March and November (*in 2022 from the 28th of March until the 05th of November, subject to the status of the global health crisis), the resort is offering slimming spa treatments, rheumatology spa treatments, and courses of spa treatments targeting both slimming and rheumatology.
Take advantage of the new facilities at the thermal spa centre, fully refurbished in 2018!
Courses of slimming spa treatments in Brides-les-Bains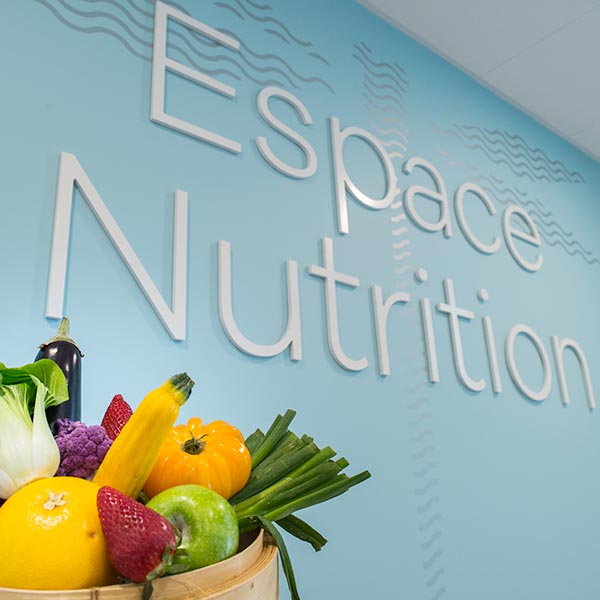 It's possible to lose weight and keep it off by adopting new eating and exercise habits!
Kickstart a real life change with an 18-day course of slimming spa treatments.
Shored up by individual assessments and practical advice, you can achieve your goals, at your own relaxed pace. Jet showers, hydromassages, aerobaths, and a spa water drink treatment (detoxifying and appetite-suppressing) are just some of the benefits you'll enjoy every day.
These treatments are combined with conferences, cookery workshops and gentle physical activity to help you succeed.
In Brides-les-Bains, slimming and enjoyment are one and the same!
As part of the resort's Healthy Eating label our restaurateurs are trained in nutrition and on hand to serve you healthy, balanced meals approved by a dietician.
The 18-day slimming treatment (DT - Digestive Tract) at Brides-les-Bains is reimbursed by your Health Insurance Provider when prescribed by a GP.
Courses of slimming and rheumatology spa treatments in Brides-les-Bains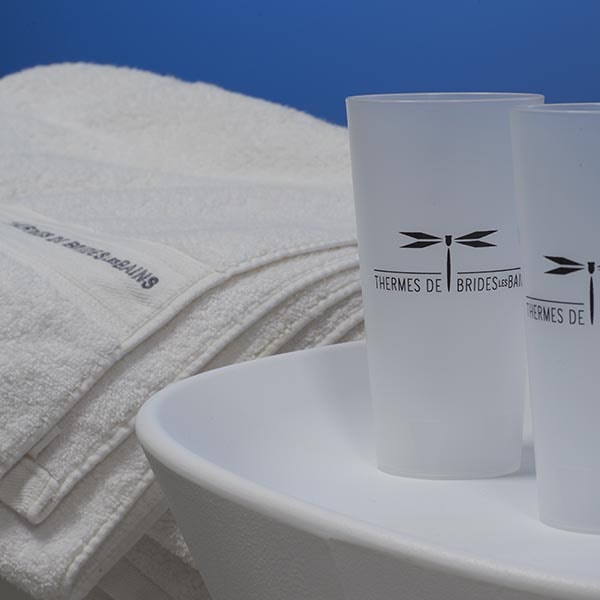 Chosen by 65% of those following a course of treatments in the resort, Brides-les-Bains' Dual Approach spa treatments are a pain-free way to lose weight and improve mobility.
The course of Dual Approach spa treatments simultaneously treats two conditions which are often linked: weight management and rheumatism.
Unlike medication, thermal spa treatments cause no side effects to the digestive system.
The different treatments provided encourage you to gently and gradually increase your bodily movement.
Prescribed by your doctor and covered by Health Insurance, the 18-day course of Dual Target spa treatments includes 108 thermal treatments.
The history of Brides-les-Bains spa treatments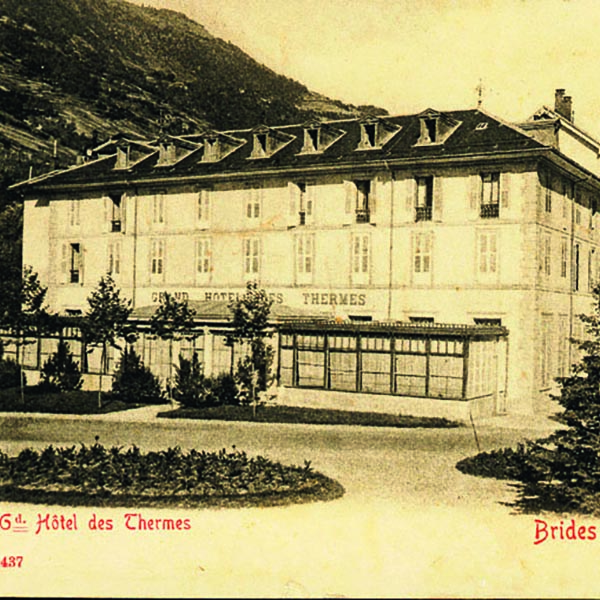 The benefits of Brides-les-Bains' thermal waters have been recognised for centuries.
In the first half of the 17th century, spa treatments were already being carried out in a small establishment created by Sieur Dominique Varat and Monseigneur de Challes.
Silted over in 1653 and 1774 when the river Doron burst its banks, the springs started flowing once again by 1818, which allowed the operating company to build 26 spa treatment rooms.
A new establishment offering spa treatments was built in 1838. Comprising 28 bathrooms and showers, it was located at the current site of the Grand Hôtel des Thermes and remained there for over 160 years.
At the start of the 19th century, thermal spa treatments were used to treat a variety of problems: digestive, respiratory, ophthalmic etc... They became used as a specialist treatment for weight management in the 1880s.
That's when the resort became ''the major French obesity clinic". Expertise in weight loss and rheumatology made Brides-les-Bains an unmissable spa destination.
For those accompanying someone following a course of treatments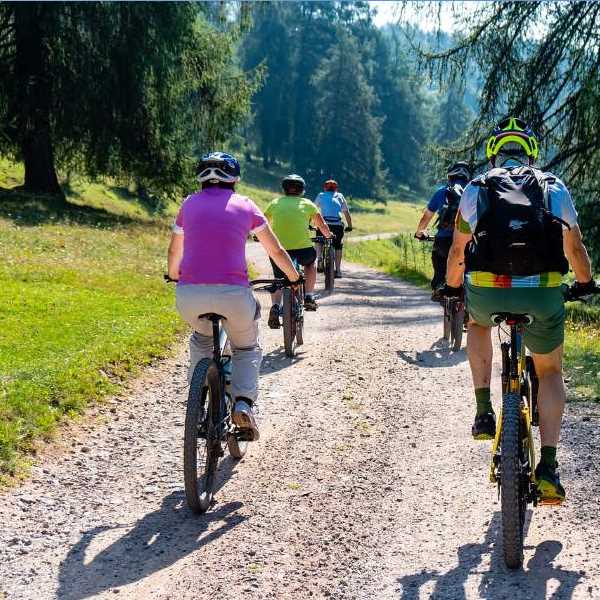 Guests following a course of treatments enjoy quality service and care at Brides-les-Bains' thermal spa and accommodation.
Their guests also have access to multiple activities both in the village and in its stunning natural surroundings.
Refurbished in 2018, the Grand Spa Thermal is the perfect place to relax and get back into shape. The largest spa in the Alps, it features 2,700m² of space devoted to slimming and well-being activities.
Multiple sporting and cultural activities are also available in Brides-les-Bains and nearby: hiking, road cycling, mountain biking, golf, aqua activities, Via Ferrata, climbing, museums, exploring local heritage, excursions etc...
The Tourist Office also regularly offers new entertainment and activities.
Go for it, a course of spa treatments and a holiday in one!
How does a course of spa treatments work?
When you arrive, the spa doctor carries out an assessment and issues you with a prescription for your treatments that you need to take to your chosen thermal establishment.
To benefit from the third-party payment system, you will also need to have part two ("Thermal package") of your health insurance coverage agreement.
You will be given a schedule (programme and times for daily treatments from Monday to Saturday) for the 18-day course of spa treatments.
How long is a course of spa treatments?
A GP-prescribed course of spa treatments is three weeks (18 days) long.
Treatments are carried out daily from Monday to Saturday.s.
Who can prescribe a course of spa treatments?
Courses of spa treatments can be prescribed by a GP or specialist.
How can I book a course of spa treatments?
Make an appointment with your GP, and then set a date for your course of spa treatments. Once that's done, book your accommodation and transport, and then send your coverage claim application to your Health Insurance Provider for confirmation that your costs will be covered.
What expertise does Brides-les-Bains have in spa treatments?
Brides-les-Bains, n°1 in slimming, and Salins-les-Thermes, specialist in rheumatology, are approved to treat: DT (digestive tract) and metabolic conditions – slimming course of spa treatments in Brides and RH, rheumatology.
The DT + RH course of spa treatments treats two conditions at once. Every GP-prescribed 18-day course of spa treatments (excluding RH) can be complemented by the Education programme.
What should I pack for my course of spa treatments?
In addition to your personal belongings (clothing, recreational items, household linen if not provided by your accommodation…), you'll also need two swimsuits, a swimming cap, a new and unused pair of non-slip backless shoes or sandals, your coverage agreement (CPAM or other providers), and documentary proof of any long-term health conditions, work-related health conditions, workplace accidents etc….
Due to the current Covid-related health crisis, surgical or fabric facemasks are compulsory. As a precaution, you may also wish to bring a thermometer.
What are the benefits of Brides-les-Bains and Salins-les-Thermes spa waters?
In Brides-les-Bains, and in Salins-les-Thermes (a few kilometres away), natural springs have been renowned for centuries for the role they play in weight management. They have a direct impact on the hepatic system and boast laxative, diuretic and appetite-suppressant effects.
When used in spa treatments, they stimulate the blood circulatory and lymphatic system and energise the skin. Finally, their high silicon content activates lipolysis, which helps to eliminate cellulite.
Well-being
Quest to your Well-Being!
---
Thermal benefits. Wellness. Fulfilment and serenity. Exclusive quest, in Brides-les-Bains!
From 635€/pers.
Well-being
Benefit from the power of our thermal waters, the expertise of Brides professionals and the peaceful and soothing setting of our mountains. From 171€/pers.
Mountain
Greens and puts at the summit, a week of wellness in the heart of the Alps.
Prices starting at 242€/pers.