Brides-les-Bains, the perfect base camp for cyclists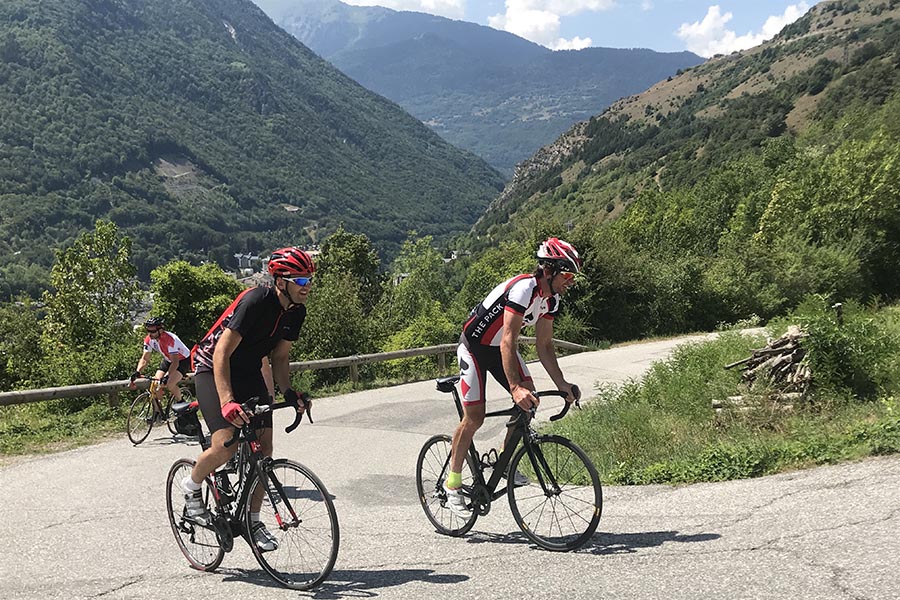 Nestled in the heart of the most stunning mountain scenery, Brides-les-Bains is the perfect base to explore the Alpine passes on a road bike.

With quality accommodation and facilities, this village in the Savoie region is the gateway to some truly legendary cycling routes.

Brides-les-Bains could just be the perfect place to stay if you're looking to get (back) in the saddle
Road cycling routes in the mountain passes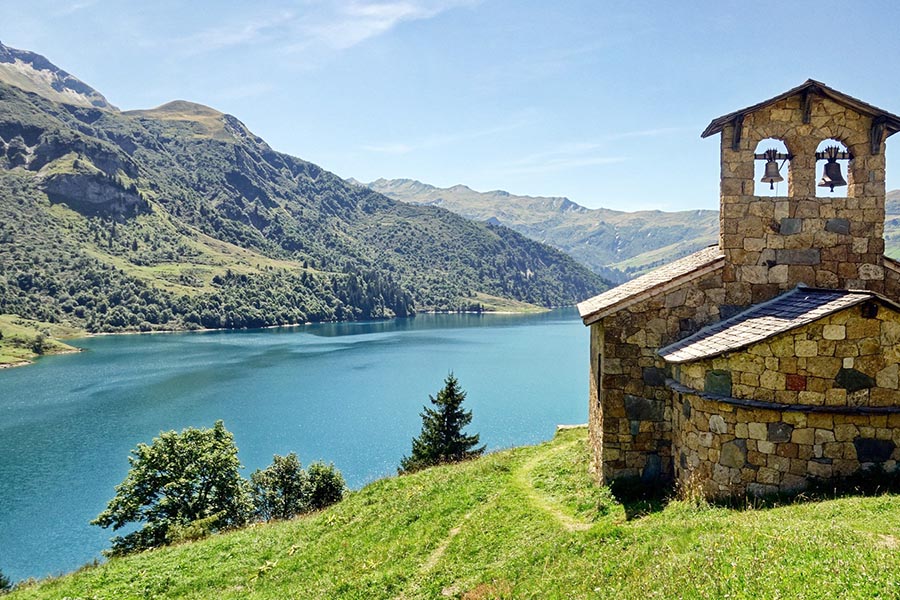 Extremely popular with cycling pros, these Alpine routes are brimming with challenges for the most seasoned cyclists.

The rides from Brides-les-Bains up to the Col de la Loze and the Col de la Madeleine are particular highlights that shouldn't be missed.

Near the start, not far from the village, there are some climbs that will immerse you in majestic mountain landscapes as you pedal, including Montée de Méribel, Montée de Pradier, Montée des Prioux, etc.

There are a whole host of road-cycling routes stretching out from Brides-les-Bains to challenge the most demanding cyclists (Cormet de Roseland, Col de l'Iseran, etc.)
How do I choose my road-cycling route?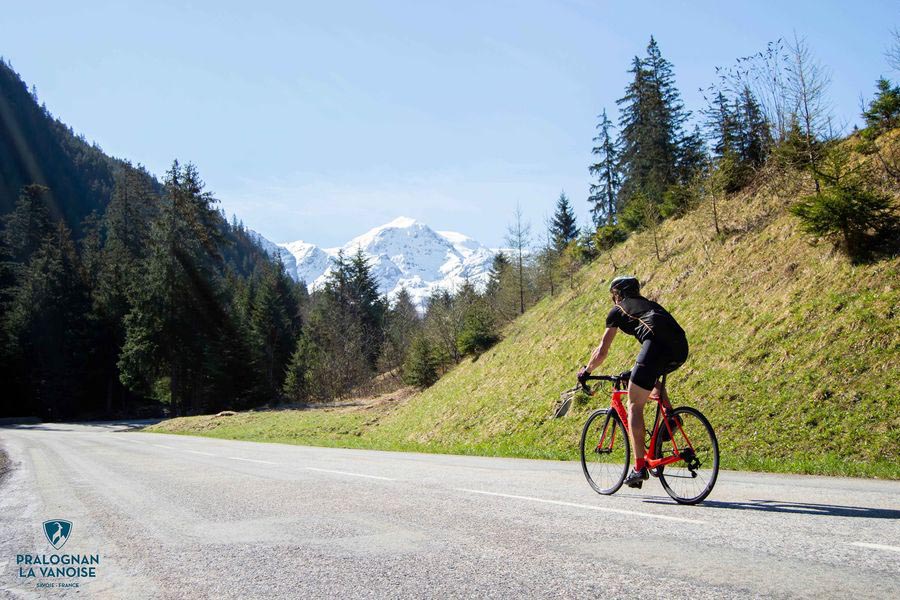 Although it's accessible for beginners, road cycling still requires a certain level of fitness, especially in the mountain environment.

This is a physical activity that will develop your cardio fitness, test your speed and challenge your endurance, power and strength.

To take full advantage of the benefits and the pleasures of cycling, it's essential to choose the right route to suit your level of ability (and all the necessary protective kit!).

Short or long distances; riding time; difficulty; elevation; solo, with friends or in a team; leisure cycling or racing, etc.

There are so many things to consider when choosing an appropriate road cycling route.
Other activities at Brides-les-Bains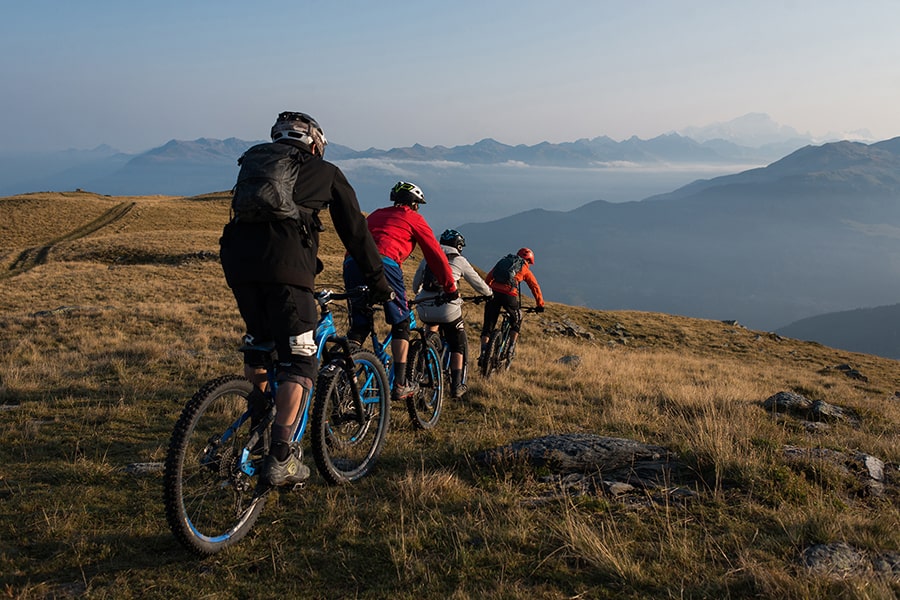 As well as being a rewarding activity in itself, road cycling has the huge advantage of also being a mode of transport!

From Brides-les-Bains, you can explore some wonderful natural scenery on two wheels, opening up a whole range of other activities.

You can take a hike through valleys and peaks, wander in the mountains within the Parc de la Vanoise, discover local wildlife and cultural sites, play golf, try via ferrata or water-based activities.

Suitable for various types of roads and paths, mountain bikes can offer a pleasant alternative to a standard road bike.

There are many ways to combine cycling with other activities so you can enjoy changing things up.
A new bike at Brides-les-Bains: the hydrogen-powered e-bike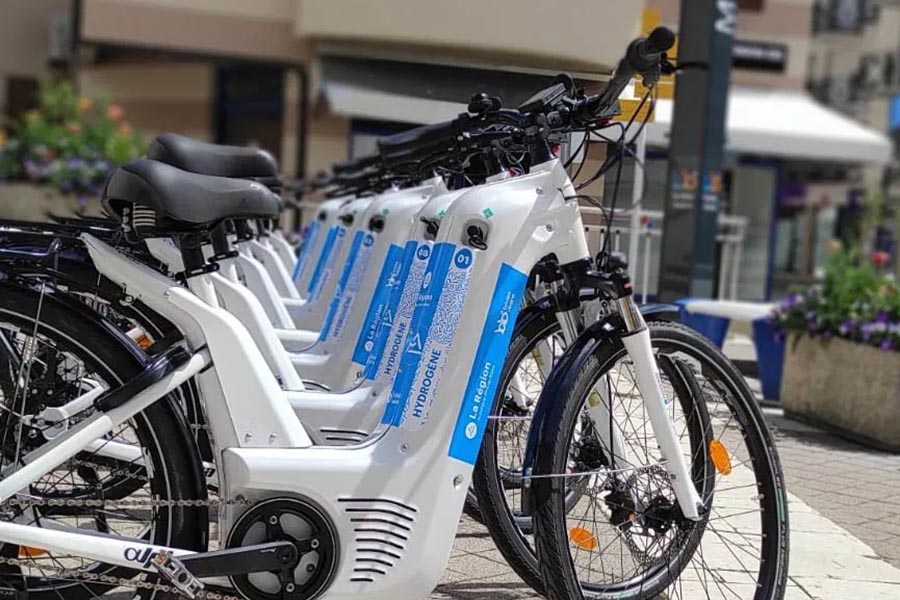 E-bikes make cycling easier, opening this sport up so that everyone can experience the joy of cycling in an eco-friendly way.

The Région Auvergne Rhône Alpes local authority has provided funding for 10 hydrogen-powered e-bikes and a standalone hydrogen production facility in Brides-les-Bains.

The local authority is committed to making the activity accessible to all as part of its sustainable development plan.

The Brides-les-Bains Tourist Office can provide you with all the practical information on the subject as well as a list of cycling routes available nearby.
Bikes in Brides-les-Bains: events and partnerships
---
Gran Fondo Col de la Loze
---
Gran Fondo Col de la Loze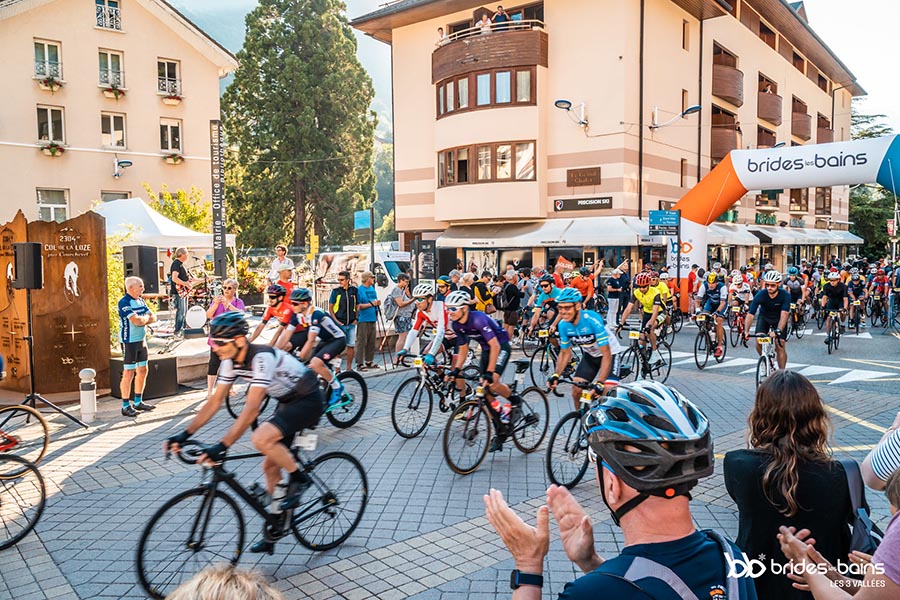 In the heart of the 3-Valleys area, the Col de la Loze links the resorts of Méribel and Courchevel.

At an altitude of 2,304 m, it's only accessible by bike or on foot.
Well known for its difficulty level, the ascent can be made via the slopes of Méribel or Courchevel (the more accessible option).

The Col de la Loze was the playground of cycling pros at the Tour de l'Avenir in 2019, a legendary stage at the 2020 Tour de France and seems to be on the bucket list of an ever-increasing number of cycling enthusiasts.

Departing from Brides-les-Bains, the route takes you just over 22 kilometres towards the Col de la Loze (featuring 1,715 metres of elevation with some sections having a 20% gradient!).

The local authority has held the "Gran Fondo Col de la Loze" cycling sportive every summer since 2020.

Featuring various race formats, access to e-bikes and staggered start options for women, this extraordinary challenge combines a love of cycling with the most stunning scenery.
Brides-les-Bains partners with the top international women's cycling team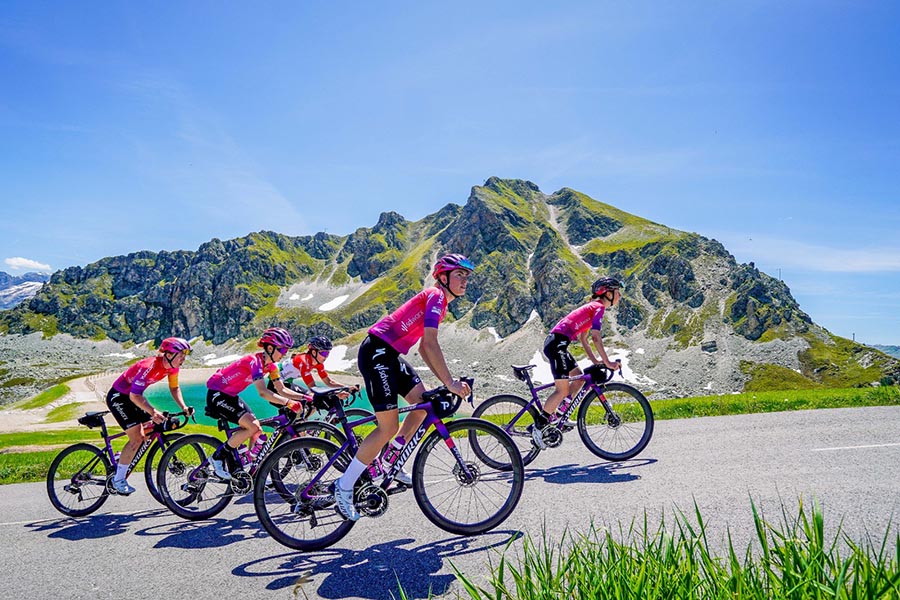 World number one in women's cycling, Team SD Worx selected Brides-les-Bains in 2022 as their base for altitude training.

Over the course of three weeks, the riders tackled a variety of routes, giving them the best opportunity to prepare for their most important races.

The SD Worx team also made the most of the treatments available at the Grand Spa Thermal de Brides-les-Bains and tested out the hydrogen-powered electric bikes that were recently installed in the area.
How can I prepare for my Alpine mountain pass cycling trip?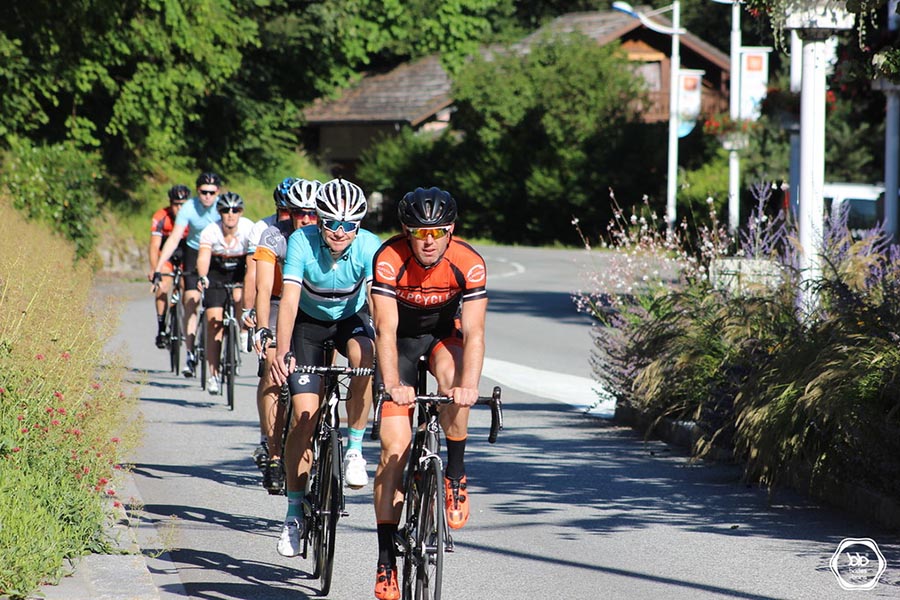 Brides-les-Bains famously boasts a wide variety of winter and summer activities, while also being the perfect base camp from which to tackle the Alpine mountain passes on a bike.

Whether you're enjoying a weekend away, a short break or a longer holiday, this pleasant village has a range of amenities and specific services, such as group activities, bike storage and hire and places to eat.

All for your pedalling pleasure!
More info:  :  for bike hire and maintenance services in Brides-les-Bains, contact : Obiclou (06 79 45 74 17) in Brides-les-Bains, Veloland Mout'n bike in Moûtiers (04 79 40 16 35) and Espace VTT in Courchevel (06 18 08 18 41).